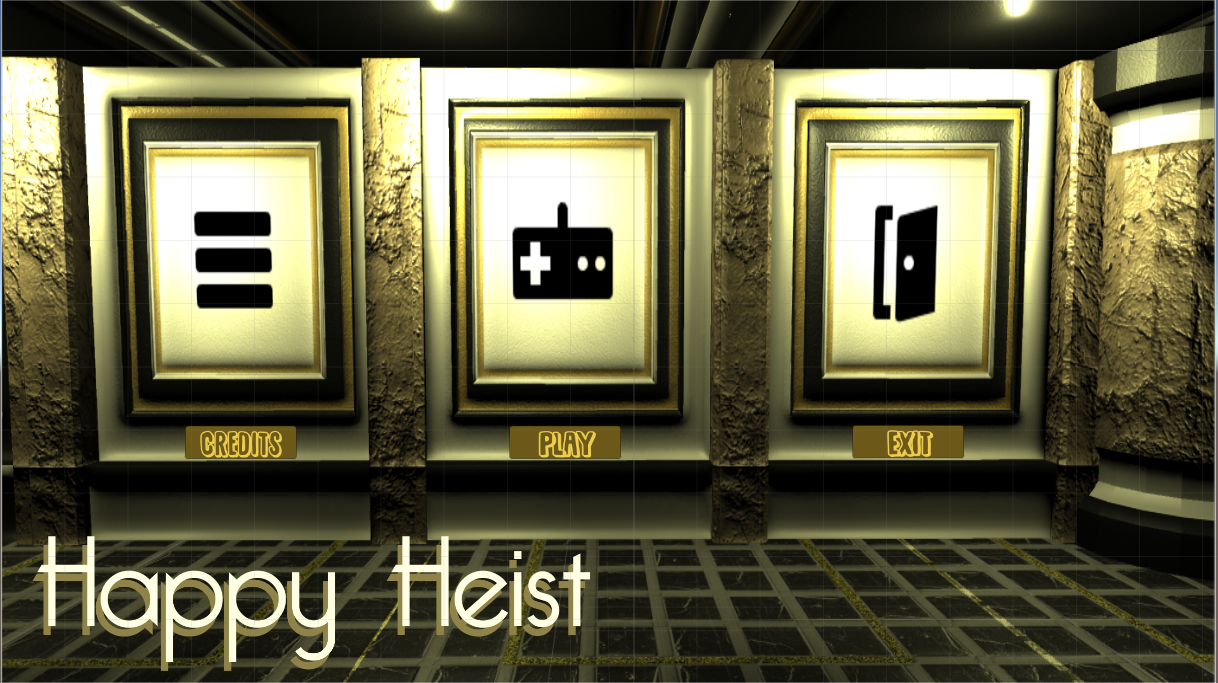 Happy Heist
A downloadable game for Windows
Happy Heist is a quick and fun multiplayer game, split up into two, asymmetrical teams- a dutiful security officer, and a team of villainous thieves. The security officer must carefully watch the monitors, while the thieves must attempt to relieve the museum of its valuables. However, at the end of the day, only one team can emerge victorious!
This game was developed over the course of a 6-day class, by the following Columbia College Chicago students:
Nathan Bowdish - Design and Programming
Michael Ingargiola - Level Design and UI
David Majchrowicz - 3D Models and Textures
Tia Maxfield - Music and Sound Design
Andrew Rines - Design and Programming
Install instructions
Once file is downloaded, extract folder and click on "Happy Heist.exe" to start. Optimal resolution is 1920 x 1080.